So I've decided to put together a wants post. I'll keep this up to date, and mark off anything if/when I get it. If anyone has any of these items, or can point me in the right direction it would be greatly appreciated :3
I've taken all these pictures off Google and the PokePlushProject. If they belong to anyone and need to be taken down just let me know.
TOTODILE PLUSH WANTS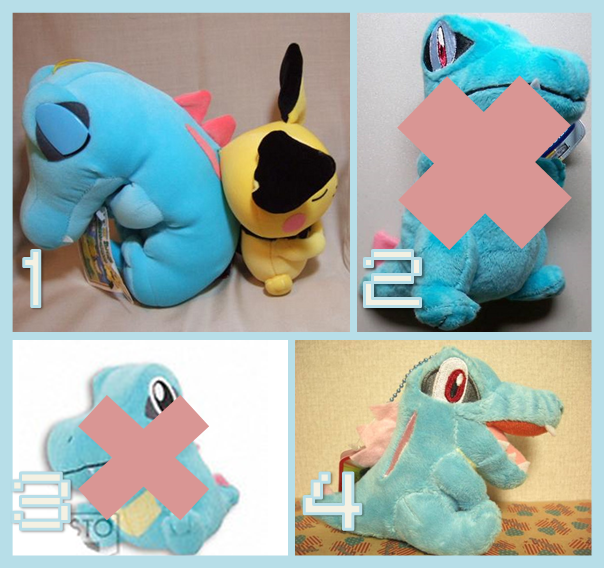 1. Sleepy Totodile - doesn't need Pichu
2.
Totodile Jakks Plush
On it's way.
3. Got it!
4. Totodile Mascot Plush
DILE/GATR FIGURE WANTS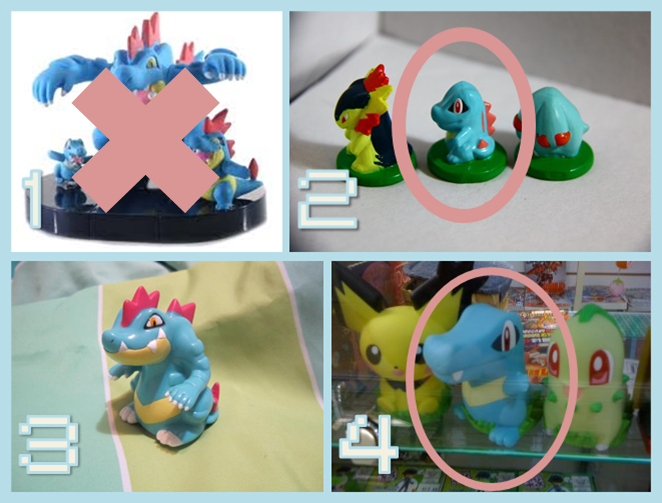 1. Got it!
2. Totodile Minicot
3. Feraligatr Coin Bank
4. Got it!
WOOPER/QUAG WANTS
1. Wooper Beanie
2. Wooper Pokedoll
3. Onemuri Makura Wooper Plush
4. Got it!
WATER POKEMON WANTS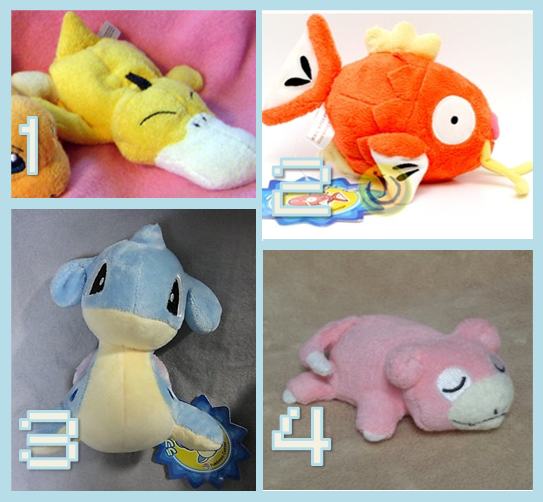 1. Quagsire Kutakuta Plush
2. Magikarp Pokedoll
3. Lapras Pokedoll - Minky Japanese release
4. Slowpoke Kutakuta
I'm also on the lookout for items for Feraligatr, Quagsire, Slowpoke, Flaaffy, Mareep, Eelektross, Lugia and Vulpix, so if you have anything (mainly plush and charms) let me know!
Thanks for reading
♥